Ideal for Shopping Malls and Holiday Resorts!!!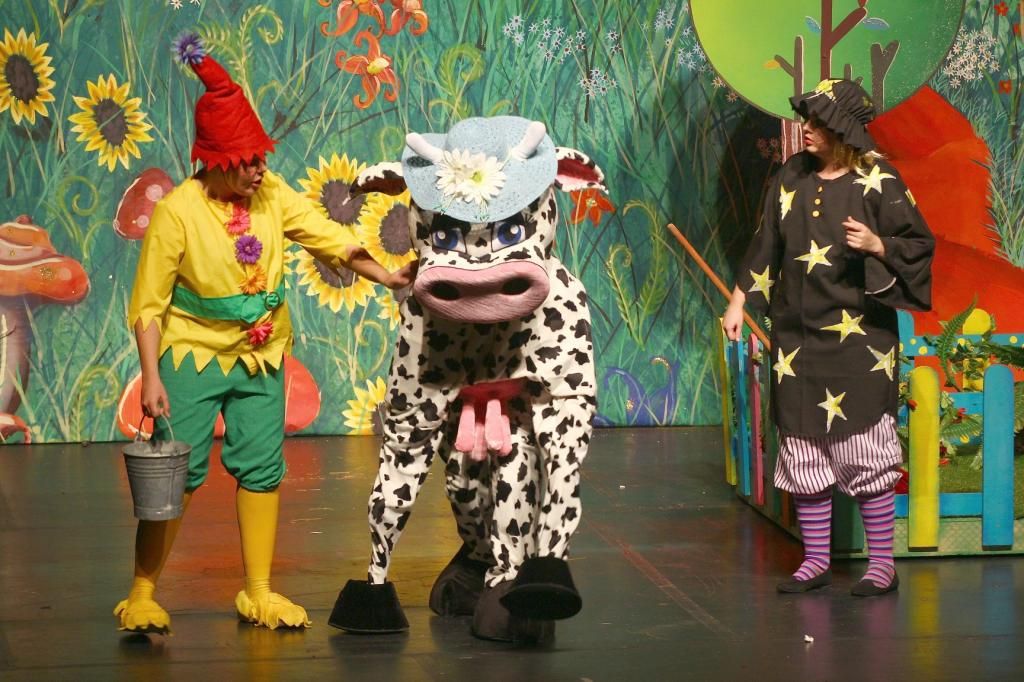 Blommie Kabouter, Botterblom and Liewe Heksie
Lefra Productions' stage version of Verna Vels' LIEWE HEKSIE is ideal for Shopping Malls' Childrens' Programmes in December, Holiday Resorts, Schools, Churches and all service organisations. We all fell in love with Liewe Heksie and all the interesting characters of Blommeland such as Kwaaitjie Kabouter, Geel Heks, Blommie, Mattewis and many more. All these characters are in Director, Frans Swart's production of Liewe Heksie. The production is presented in two parts and two full stories - before interval we present LIEWE HEKSIE EN BOTTERBLOM. After interval, we present the brand new LIEWE HEKSIE EN DIE TUINDWERGIE.
These Heksie productions can be presented virtually anywhere - as long as there is an open space. We have produced Liewe Heksie in the past in very strange venues. So, anything is possible. We have 4 professional actors that portrays a number of the characters. Liewe Heksie is played by Ana van Achterbergh. Then we also have Botha Enslin, Anel du Plessis and Phillru van Achterbergh. The production has excellent costumes, props and sets! "it is important for us to get as much interaction from the kids," says Director, Frans Swart. "My cast is all very experienced children theatre actors - therefor every Liewe Heksie show is a hit" After the performance, the characters also make time to pose with the audience for photos.
We bring everything! Show, sound and ligthing! You are welcome to talk to us about the various options. Please give us a ring on (011) 815 3000 or email us on This email address is being protected from spambots. You need JavaScript enabled to view it. Alternatively, just click on the relevant button below.